Regain Your Peace of Mind
Niyamas help you focus on your practice and regain your peace of mind.
No more worrying about transparent or see through fabric.
Find out about our 100% opaque fabric.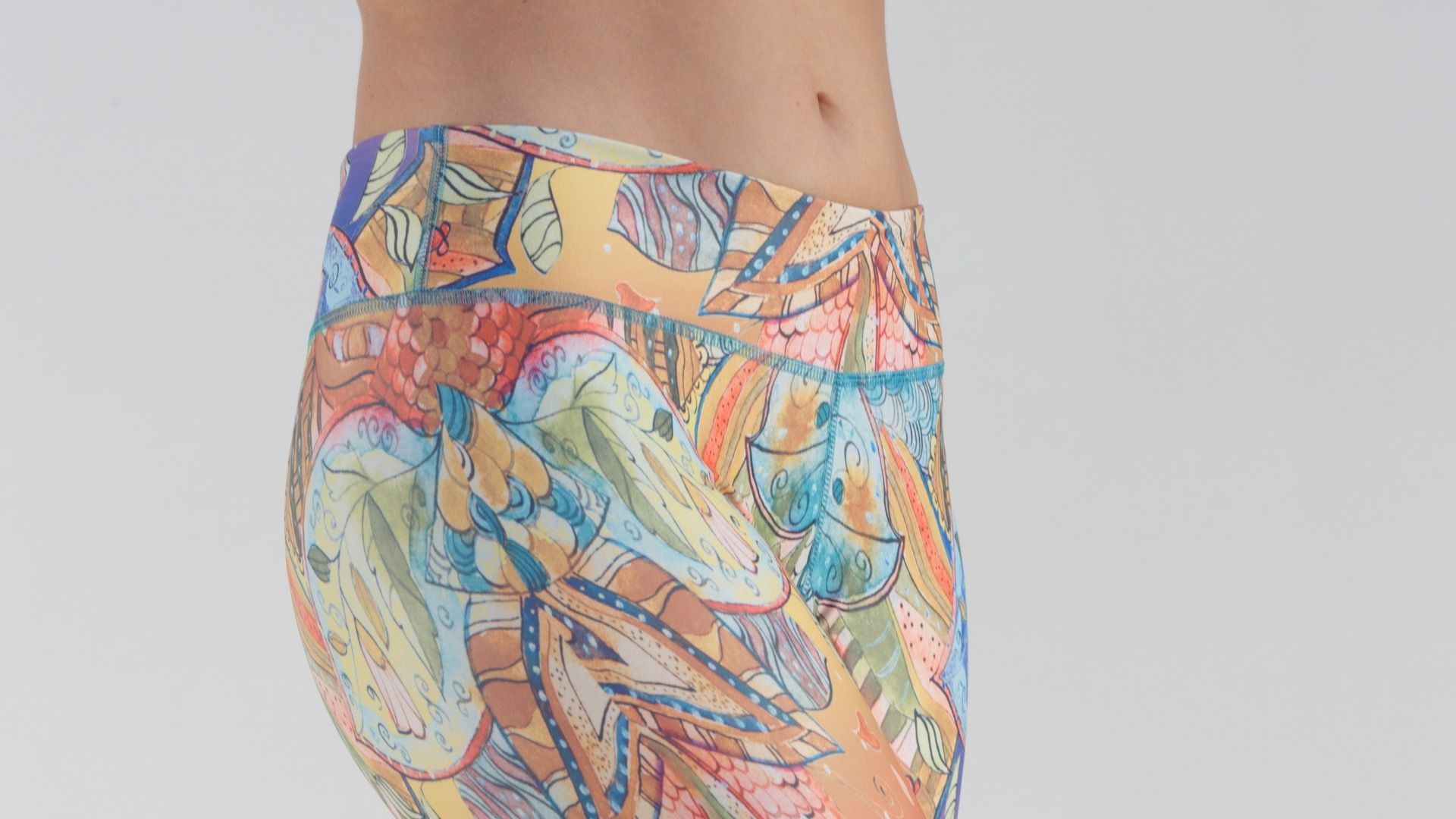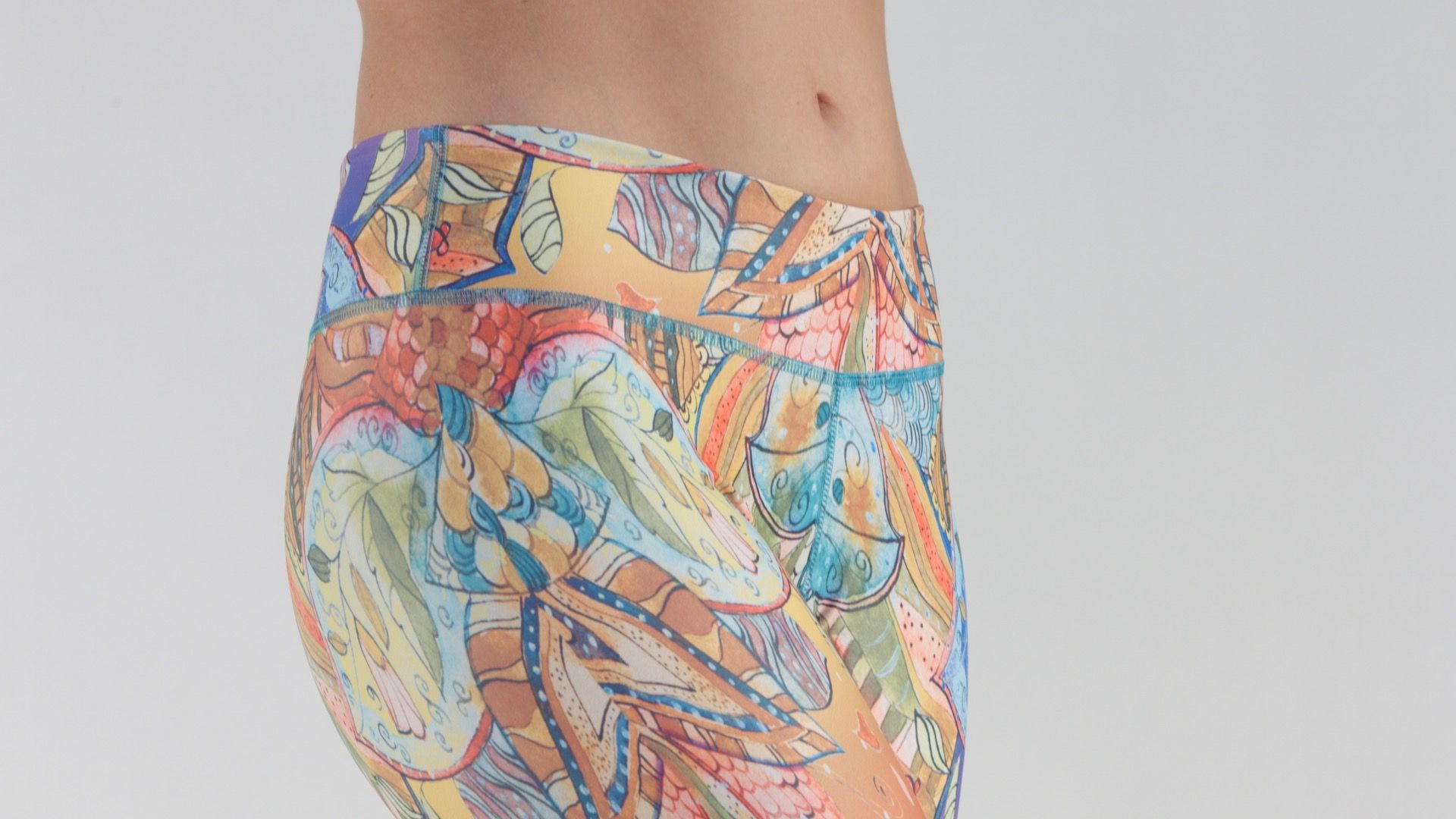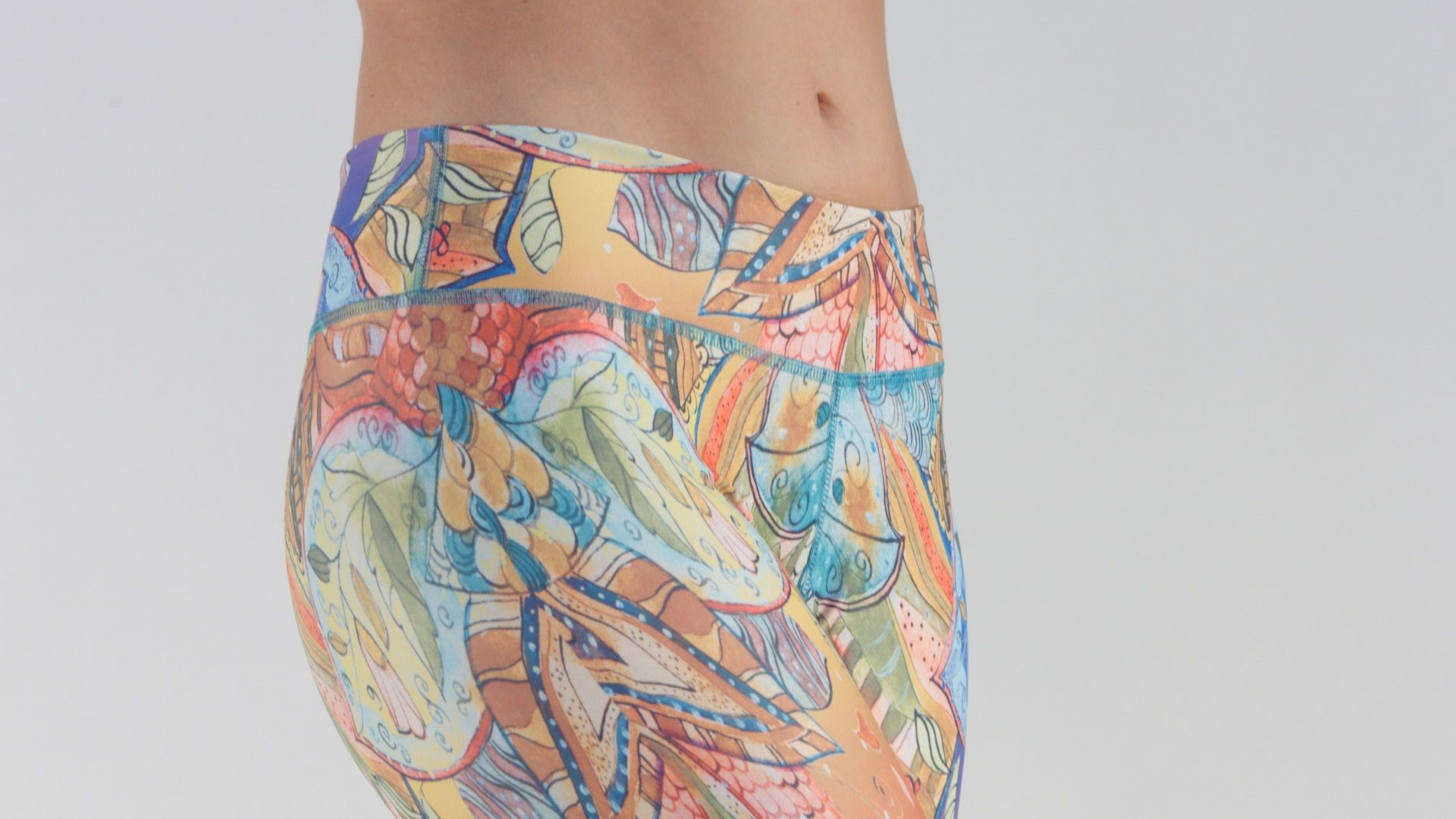 Niyamas are made of UNI EN ISP 9001:3008 certified, high quality, Italian fabric.
The material is 100% opaque and flexible in all four directions. Our flat-fell seams are flat and
nearly unnoticeable. All our artwork is passionately handcrafted in house by Niyama designers.
NO MORE THOUGHTS WASTED ON YOUR LEGGINGS WHEN YOU BEND OVER.
Discover more features and find out how you can benefit from them here:
Innovative "No-Slip Waist" - Focus on your practice and not on having to pull up your pants.
Beautiful Artwork - All our artwork is crafted in-house, by dedicated, passionate artists.
Browse our latest styles and shop our latest designs by clicking here.
We are incredibly confident in our leggings, this is why we offer a lifetime exchange guarantee and offer to refund any pair of Niyamas within the first 30 days of purchase.